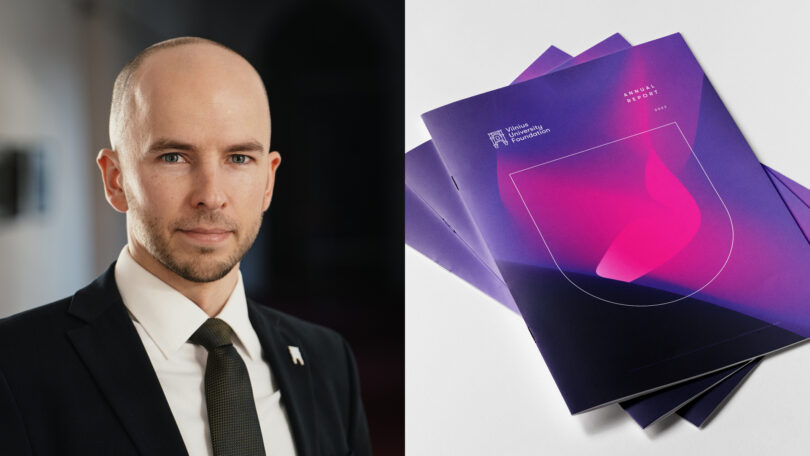 2023 05 09
Annual report, financial statements and independent auditor's report for 2022 approved
General Meeting of Shareholders approved the VU Foundation's annual report, financial statements and independent auditor's report for the year ended on 31 December, 2022.
"Despite all the challenges, 2022 was one of the most successful years for the VU Foundation. The donors showed their trust in the mission and work of the VU Foundation by an additional 952 thousand euros support for the endowment capital, various projects, and management. Year 2022 was also marked by the growth of our community: several great professionals joined the core of the Foundation, and our community of supporters is rapidly approaching 3 thousand members. We established five new academic endowment sub-funds, signed 1 million euros agreement for chronoepigenomics research, and continued funding talented researchers and students with strong international experience," says Justinas Noreika, the CEO of the VU Foundation.
According to Mr Noreika, the professional activity of the Investment Board has enabled the growth of the portfolio value, which at the end of the year surpassed 3.35 million euros, with a cumulative gain from investments exceeding 0.5 million euros. With the stock and bond markets falling by double-digit percentages, the VU Foundation closed the year with a relatively small loss of -0.3%, while Q4 has already been marked by a +5.7% growth.
_
View the document here.