2022 12 30
Looking back at 2022, the most successful year for the VU Foundation since its establishment
Dear Donors and Fans of the VU Foundation,
Thank you for your continued support this year! Despite all the challenges, 2022 was our most successful year since founding in 2016.
This year, the donors showed their trust in the mission and work of the VU Foundation by an additional EUR 941 thousand support for the endowment capital, various projects, and also management. Year 2022 was also marked by the growth of our community: several great professionals joined the core of the foundation, and our community of supporters is rapidly approaching 3 thousand members.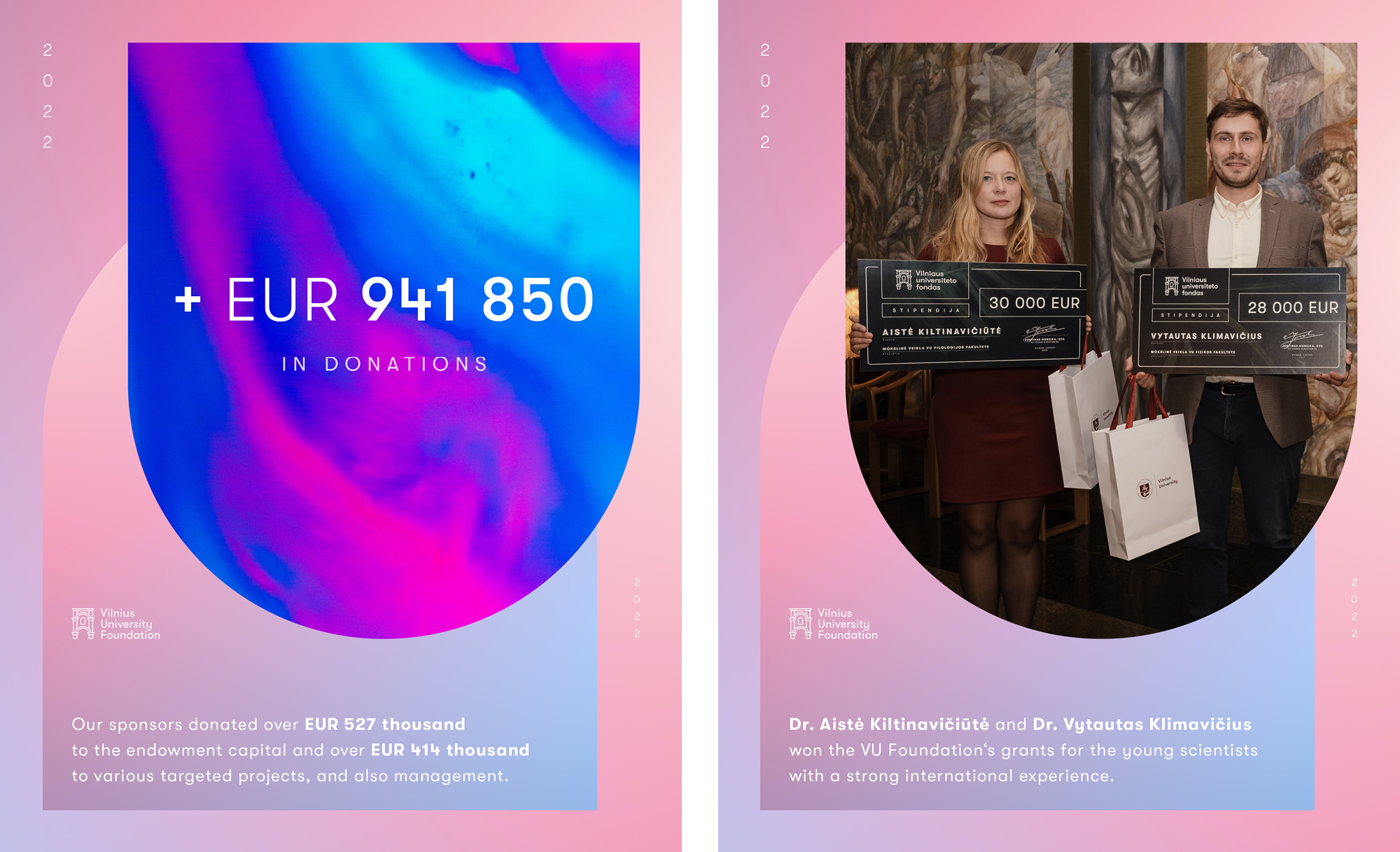 More highlights below ↓
In 2022, we established and presented five new endowment sub-funds for the academic units of the VU, signed EUR 1 million support agreement for chrono-epigenomics research aiming for a breakthrough in individual medicine. This year, we continued funding talented young researchers with strong international experience.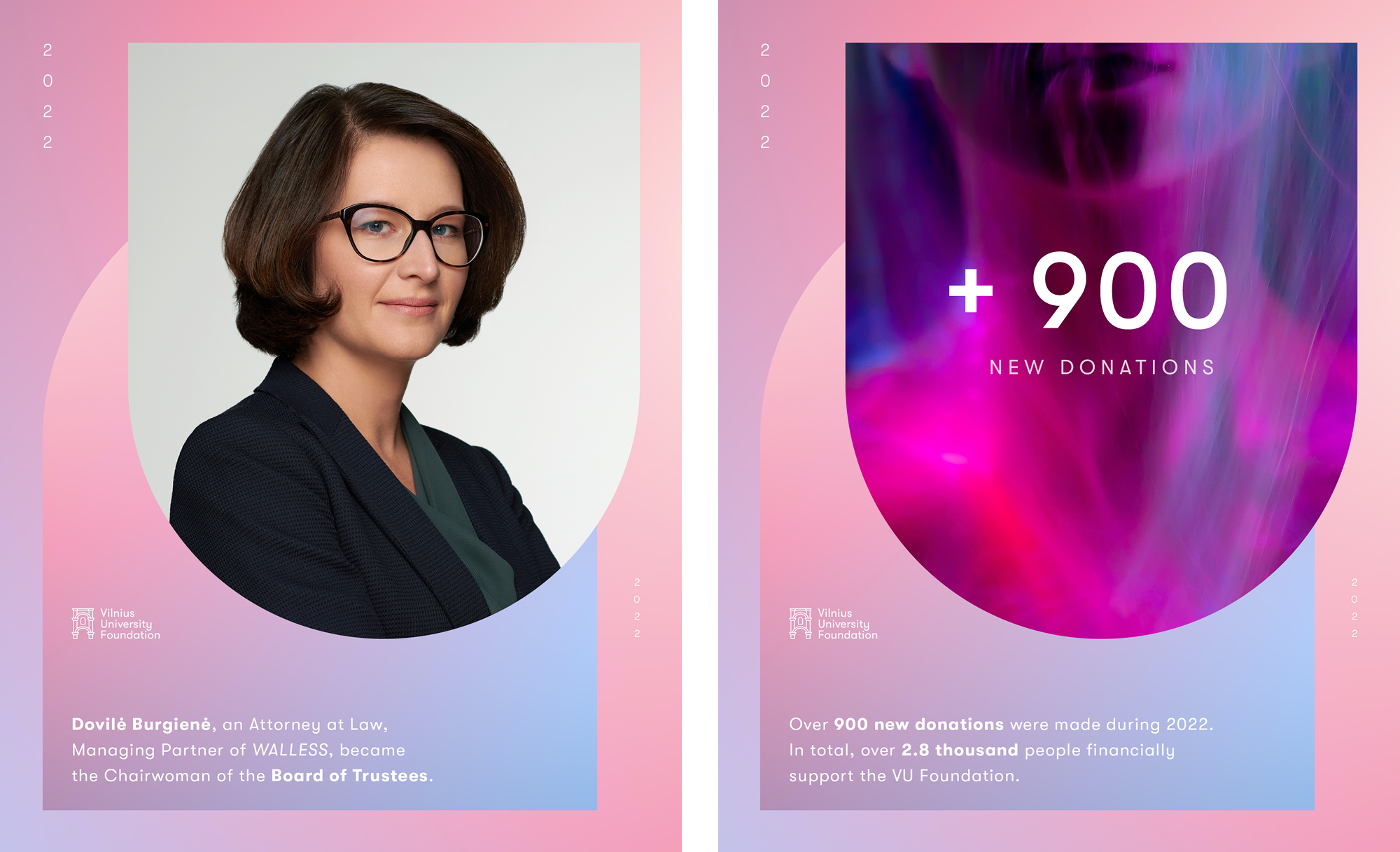 More highlights below ↓
In 2023, we will continue to actively grow financial capital, to actively mobilize the community of education and science philanthropists, to implement internationally recognized investment strategy, and support VU scientific talents.
May 2023 bring us all peace, joy and breakthrough!
Justinas Noreika, CFA
CEO of the VU Foundation
_
VIEW THIS YEAR'S MOST IMPORTANT HIGHLIGHTS BELOW (GALLERY) ↓