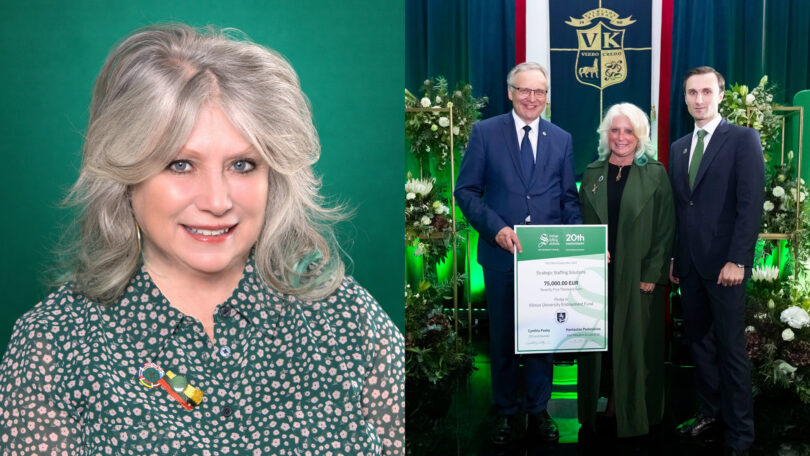 2022 10 03
Board of Trustees member Cynthia Pasky: feel a great responsibility to share my experience and achievements
Meet Cynthia Pasky, member of the Board of Trustees of the VU Foundation. The American businesswoman is proud of her Lithuanian roots, as her grandparents emigrated from Lithuania to America in 1911. Cynthia Pasky is the founder, president and CEO of Strategic Staffing Solutions (S3), a global business consulting corporation which recently celebrated it's 32nd anniversary. S3 is one of the biggest patrons of the VU Foundation, as we signed a EUR 75,000 support agreement in 2019.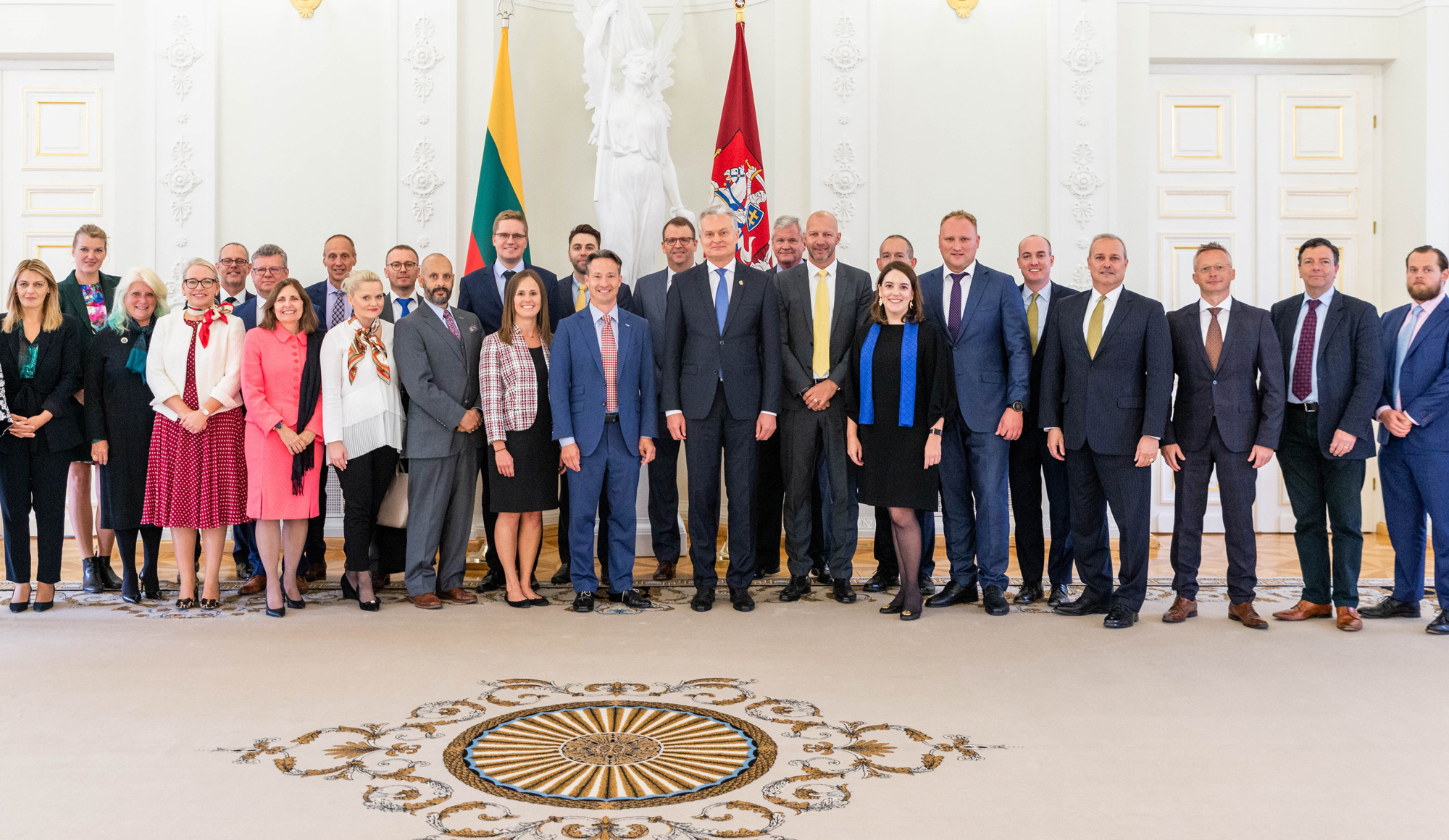 Cynthia Pasky (third on the left) together with US business delegation visiting Lithuanian Presidential Palace
What inspires and motivates you the most to be our tutor – a member of the Board of Trustees of the VU Foundation?
Creating jobs and opportunities for success are who we are and how we operate our business at Strategic Staffing Solutions. Quoting Luke the Apostle, "To whom much is given, much is required." As a successful, global consulting corporation, we feel a great responsibility to share our experience and achievements with others so that they, too, can accomplish great things and improve their stations in life.
Who are the most important tutors (teachers, mentors, leaders, etc.) from whom have you personally received or are still receiving the most wisdom, advice or strength?
Winston Churchill was a leader without whom all of our worlds would be different. He never stopped believing in mankind; he walked first into the unknown of WWII. He exemplifies bravery, courage, fortitude, and moral strength. His list of quotes is long, but we always remember this one: "Success is not final. Failure is not fatal. It is the courage to continue that counts." Persevere where others might give up. Be resilient in the face of tremendous challenges, and believe that the unexpected can put you on the path to accomplish more than you ever dreamed you could.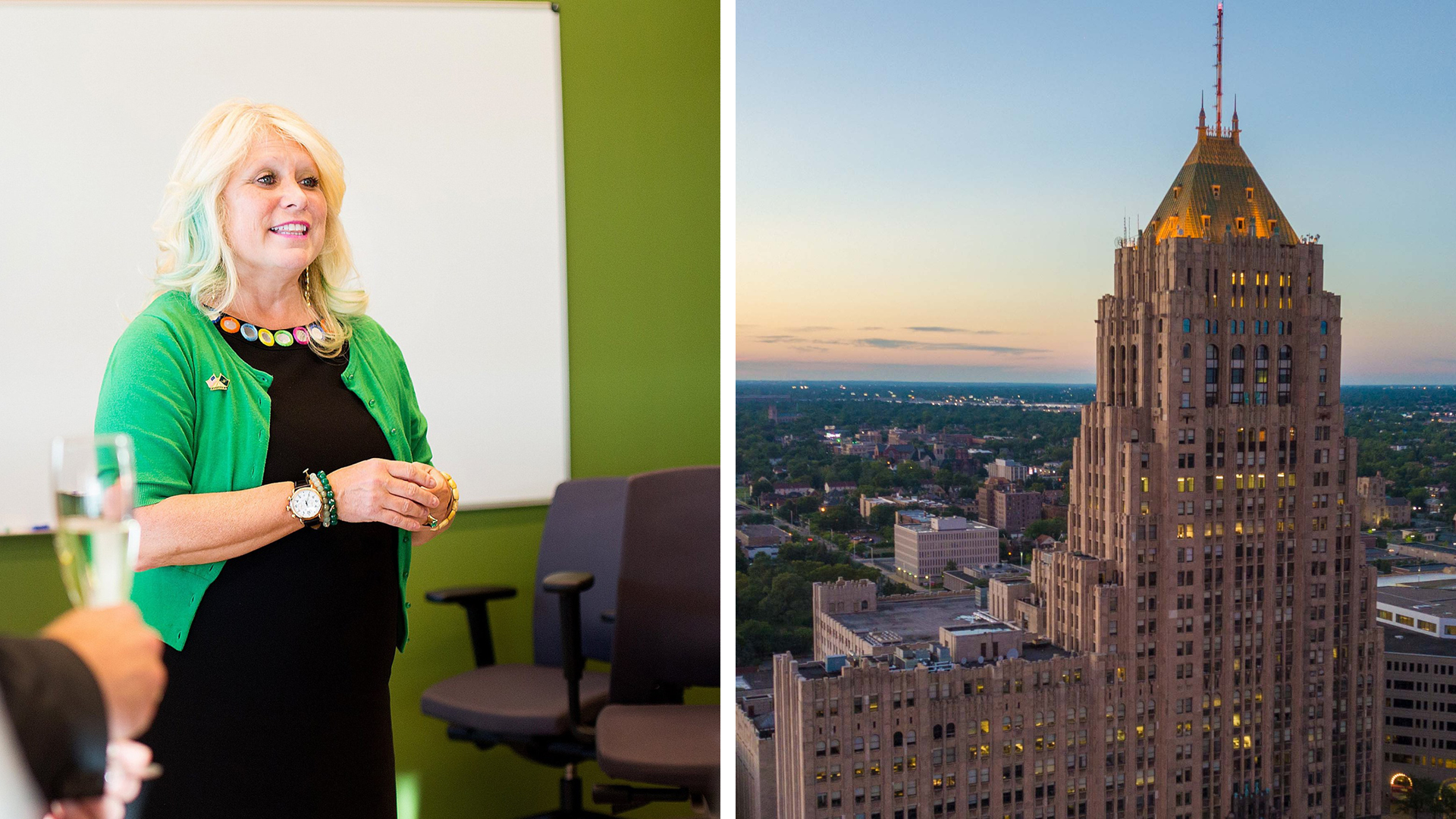 Cynthia Pasky, Strategic Staffing Solutions office building in Detroit, USA
What recently learned fact or heard thought prompted you to think about life anew, changed your daily life?
The war in Ukraine has shown us how fragile democracy and freedom in reality are. The war in Ukraine is at a critical crossroad and it must be the goal of democratic countries, and indeed corporations, to support Ukraine through to victory and to support their recovery. Now more than ever, we believe that freedom is precious, but it does not come without a price. The world has an obligation to guard it, defend it when threatened, and to share it freely.
What movie, series, book or favorite pastime would you recommend trying?
"The Longest Day," is an American epic war film about the D-Day landings at Normandy on June 6, 1944. As history shows us, this operation was a pivotal moment in World War II, as the allies traveled to Omaha Beach, knowing that almost certain death awaited them. With huge effort and loss of life, the allies were able to get off the beach and travel deep into French territory. The German military, in their arrogance, delayed their response to the landing with disastrous results for them.The commitment, bravery and courage shown by the real soldiers who quite literally stormed the beach despite incredibly low chances of survival underscore not only the price exacted for freedom, but also the ready willingness and determination of the men who would be called the Greatest Generation.
Which corner of the world would you like to travel to and why?
Despite a split from China in 1949, Taiwan still sits precariously between its own self-sovereignty and Beijing's claim that the island nation is its own territory. Recent U.S. Congressional visits to Taiwan underscored the obligation for the world's democratic nations to help this nation stand against authoritarian governments. And, as stated above, as nations define freedom, so should corporations.