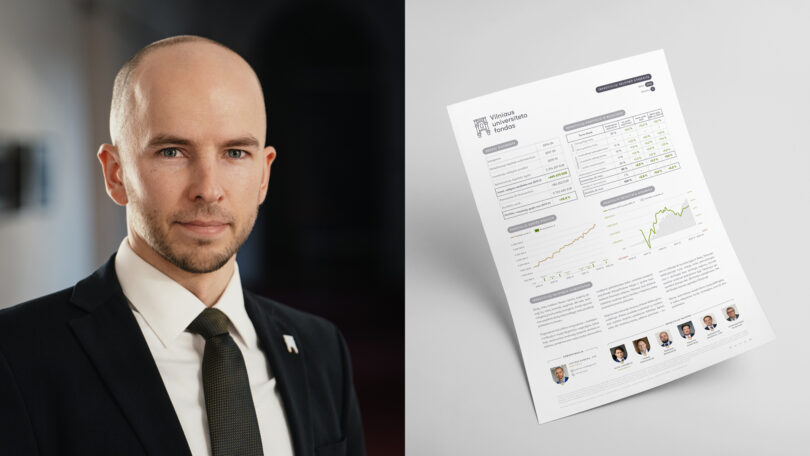 2023 07 13
Investment management results for Q2, 2023: increased the share of equities paid off handsomely
The VU endowment fund announces its investment management results for Q1, 2023. According to Justinas Noreika, CEO of the VU Foundation, after counteracting the downturn in financial markets in 2022 (last year's result was only -0.3%), the value of investment returned to moderate and stable growth in Q1-Q2 2023, at a rate of almost 3% per quarter.
"Equities were the biggest returner, appreciating by over 12% in six months. The decision to return to the developed countries' stock market from December 2022 onwards and to periodically replenish the investment by investing the proceeds from the January 2022 share sale and part of the contributions from new sponsors has therefore proved to be very successful. After reaching our long-term allocation limit in mid-April, we are no longer buying shares, awaiting contributions from new sponsors, and are cautious about the prospects for further growth of appreciating shares", says Justinas Noreika.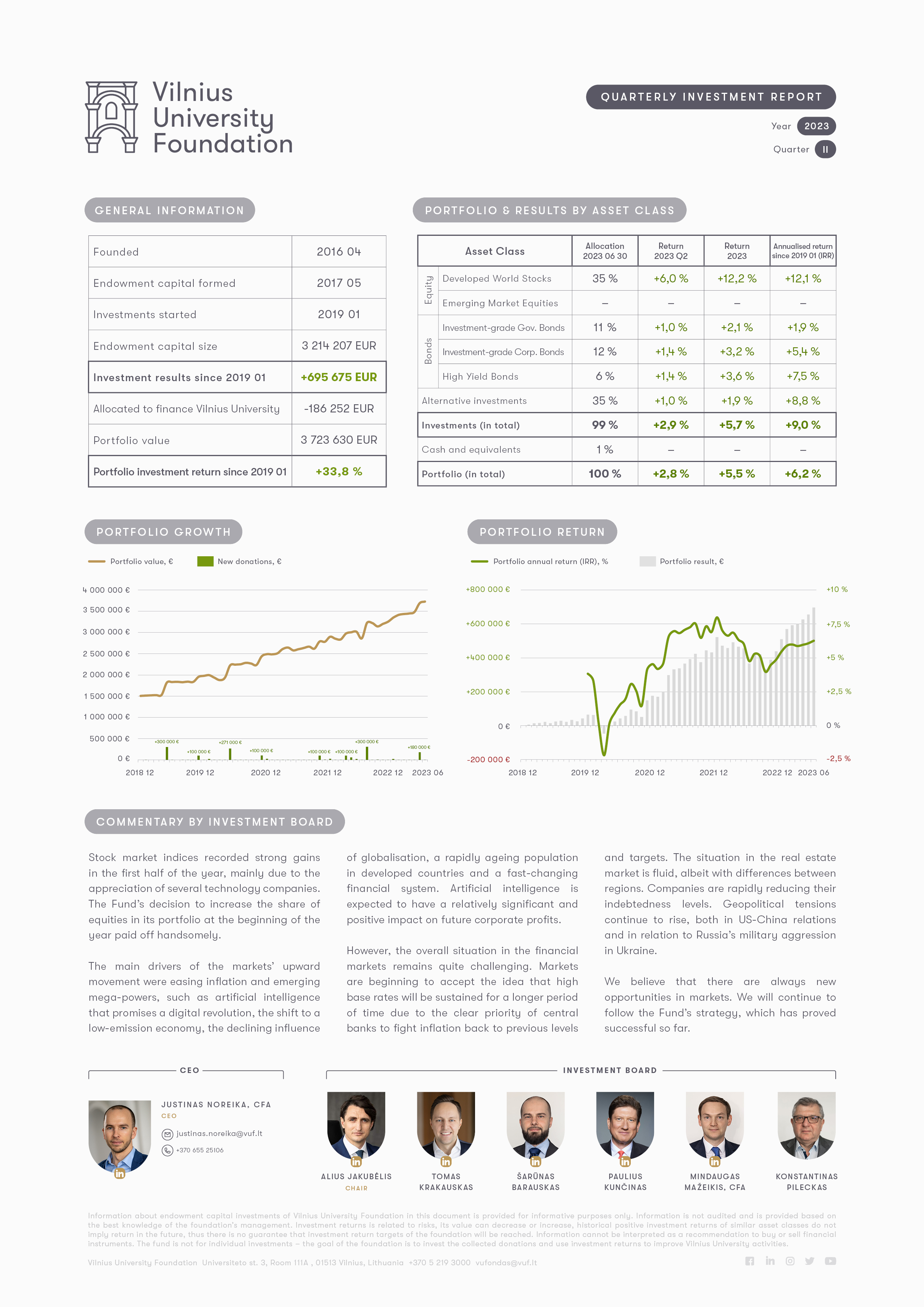 View as PDF here.
Members of the VU Foundation's Investment Board, responsible for professionalism and performance: Alius Jakubėlis (Chairman), Šarūnas Barauskas, Mindaugas Mažeikis, CFA, prof. Konstantinas Pileckas, Paulius Kunčinas, and Tomas Krakauskas.