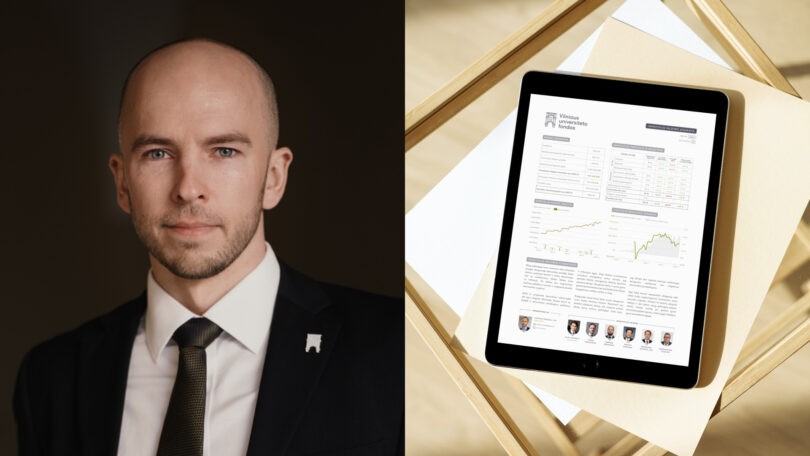 2023 01 17
VU Foundation's investments successfully navigated a challenging 2022
The VU endowment fund announces its investment management results for Q4, 2022. According to Justinas Noreika, CEO of the VU Foundation, 2022 was a successful year: with the stock and bond markets falling by double-digit percentages, the VU Foundation closed the year with a relatively small loss of -0,3%, while Q4 has already been marked by a +5,8% growth.
"The loss was mitigated by timely selling of shares at a virtual peak and the acquisition of cheaper bonds, higher cash during the year, as well as a significant proportion of alternative investments with a lower correlation to equity markets," says Justinas Noreika, CFA.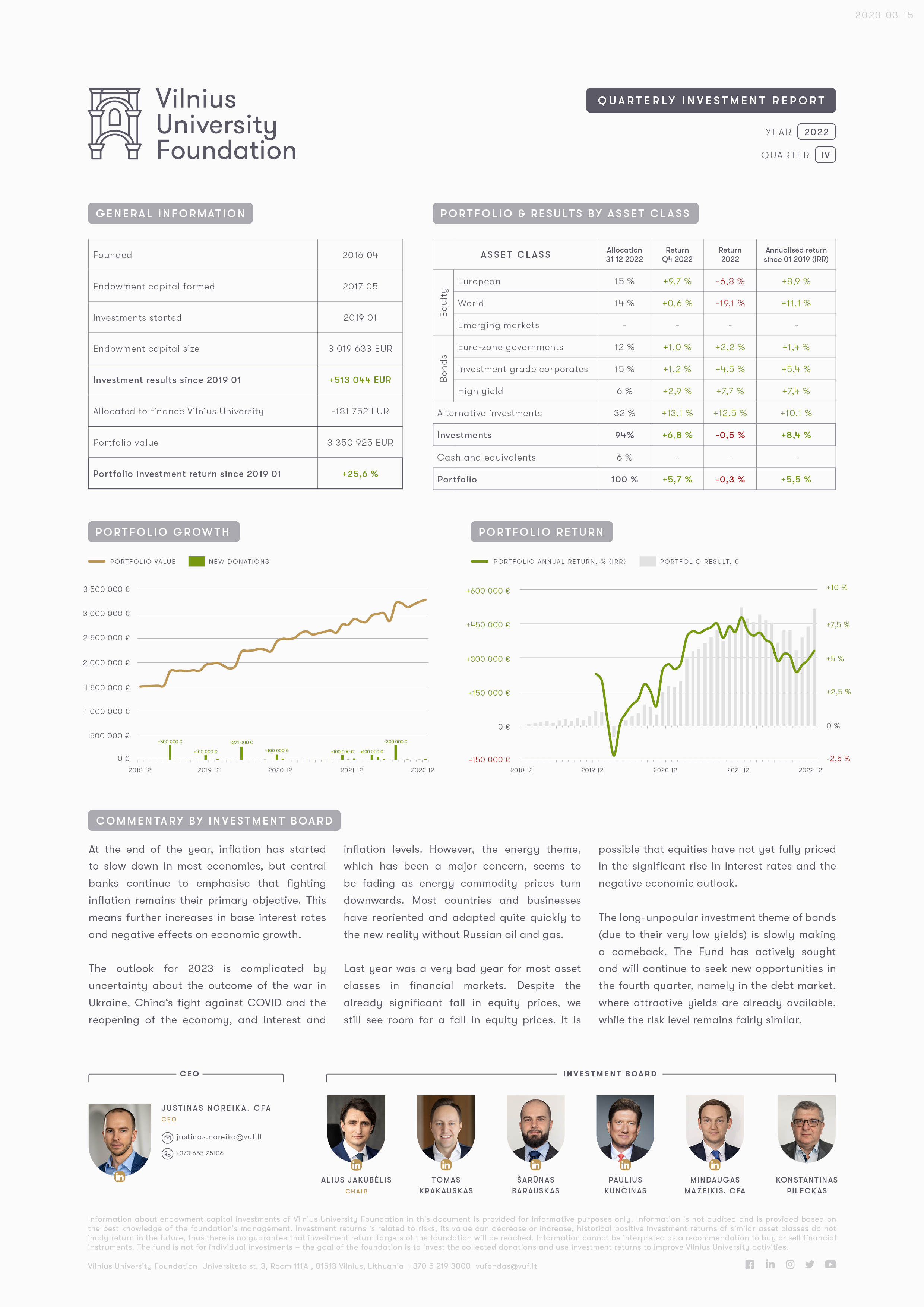 View as PDF (updated 25/04/2023) here.
Members of the VU Foundation's Investment Board, responsible for professionalism and performance: Alius Jakubėlis (Chairman), Šarūnas Barauskas, Mindaugas Mažeikis, CFA, prof. Konstantinas Pileckas, Paulius Kunčinas, and Tomas Krakauskas.