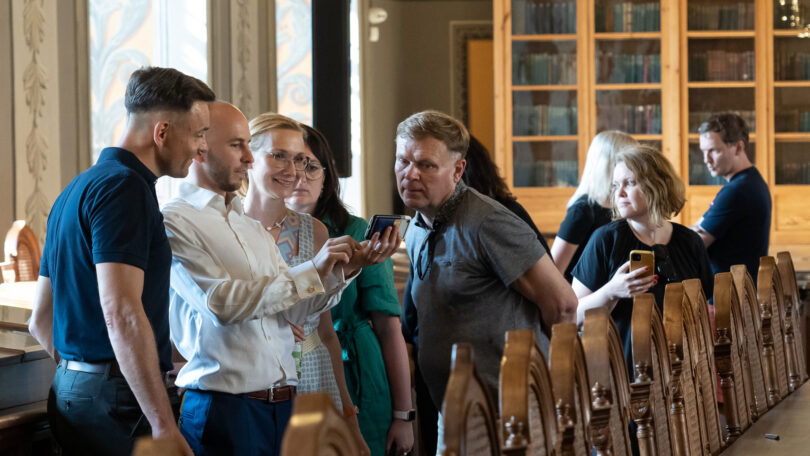 2022 06 29
Members of the Lithuanian Private Equity and Venture Capital Association visited Vilnius University
At the end of 2021, the Vilnius University Foundation joined the Lithuanian Private Equity and Venture Capital Association (LT VCA), which brings together dozens of members involved in various types of venture capital activities. The Association, together with Lithuanian institutions and partners, participates in the formulation and implementation of a common policy for venture capital and private equity business.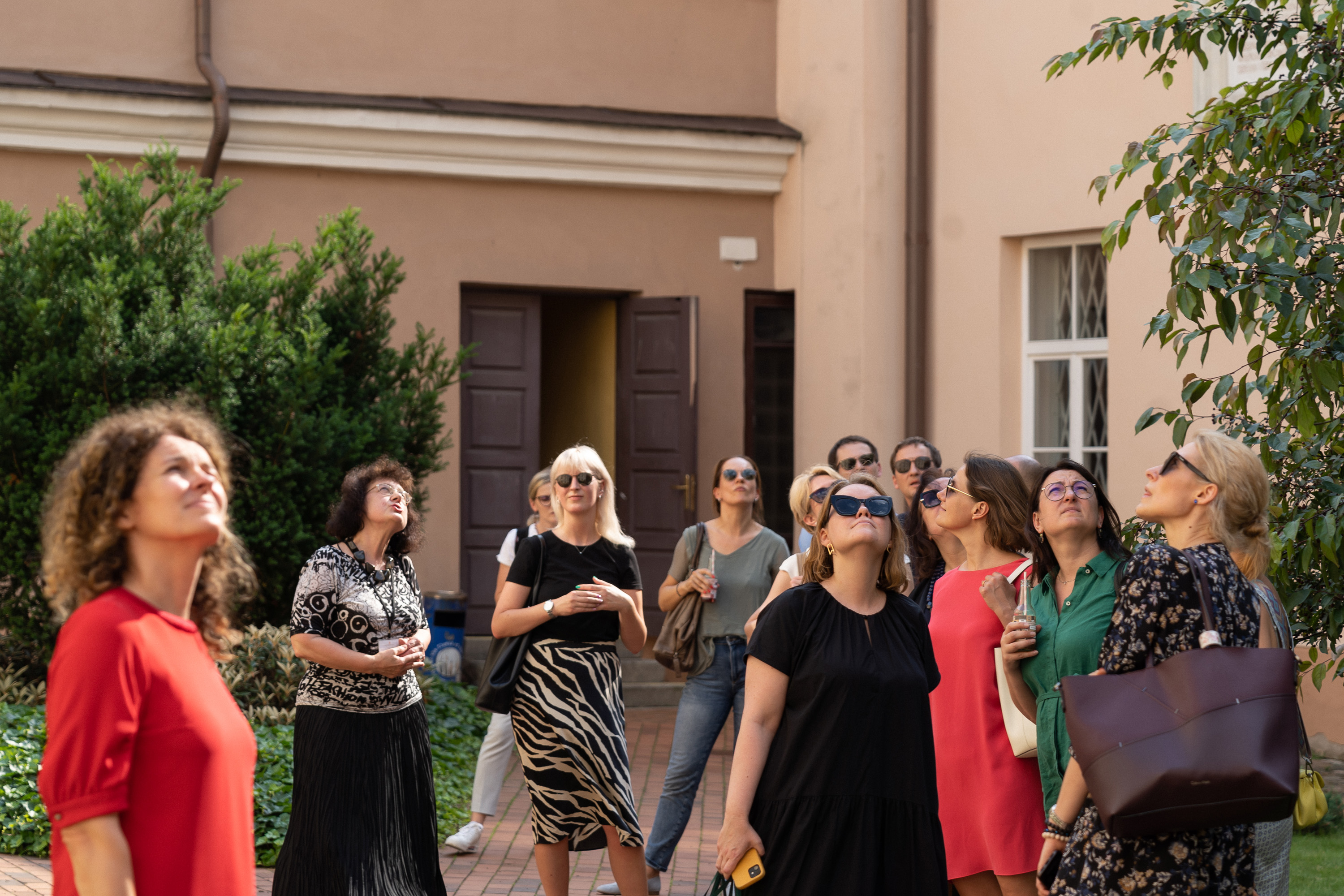 This summer, for the first time, the VU Foundation hosted the traditional LT VCA event "Visiting a Member". Guide Birutė Valatkienė led the community through the impressive architectural ensemble of the VU. Justinas Noreika, CEO of the VU Foundation, gave a presentation on university endowment capital funds in the Aula Parva. The participants shared their thoughts on the financing of education and science in Lithuania, the future of the VU Foundation and the progress of the University.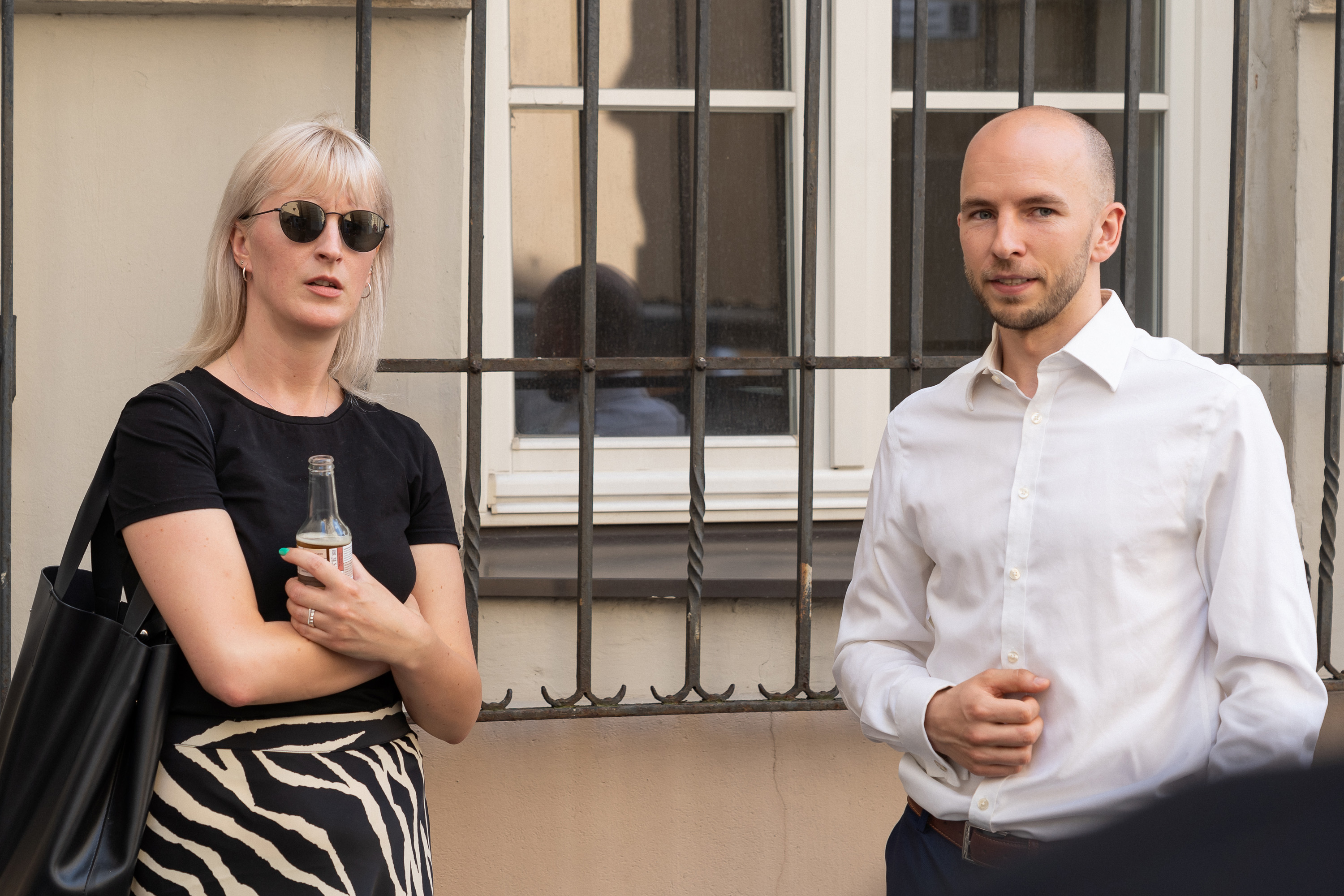 "We are really happy to join the LT VCA. Membership will provide us with new opportunities for investment and promising cooperation. VU Foundation will be happy to contribute to the educational development of the Lithuanian startup ecosystem together with LT VCA. In addition, as the first and only university endowment fund in Lithuania, we hope to enrich the association with new experience and be better represented at the state level", said Mr Noreika about joining the LT VCA.
_
"Būkčia Kombučia" helped to withstand the tropical heat.
More moments of the event below (photos by Edgaras Kurauskas)