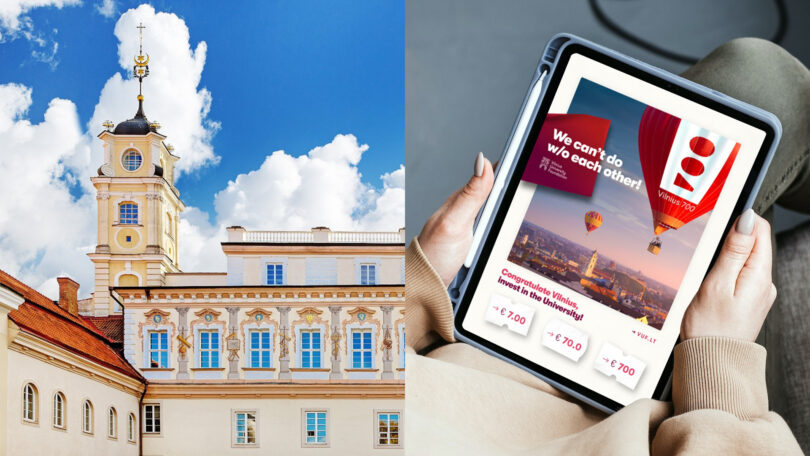 2023 01 16
The VU Foundation celebrates Vilnius' 700th birthday by inviting everyone to invest in the University's future
Vilnius University (VU) Foundation invites everyone to congratulate Vilnius on its 700th birthday by investing in the future of the University and making a symbolic donation of €7.00 to the VU Endowment fund, which is invested, and the return is used to fund scientific talent.
"The University is inseparable from Vilnius' past, present, and future. At the VU Foundation, we commemorate the 700th anniversary with the slogan "We cannot do without each other!". On the occasion of this historic birthday, we have exceptionally changed the values of the donation buttons on our website, which are normally only changed on VU's birthday, to €7.00, €70.0 and €700. We invite Vilnius residents and visitors to celebrate Vilnius' birthday in a meaningful way and make a sustainable donation to the University," says Justinas Noreika, CEO of the VU Foundation.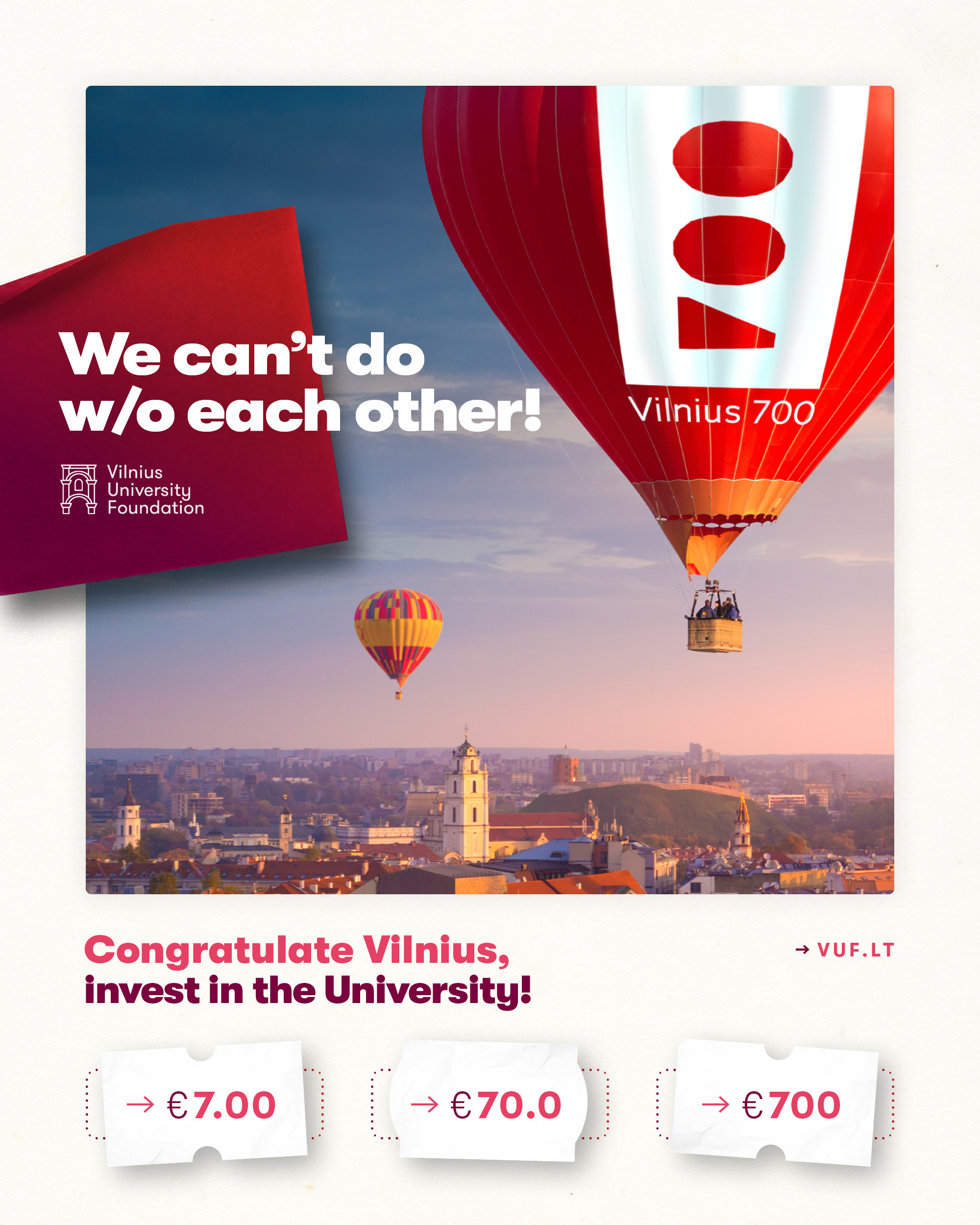 The VU Endowment fund of €3 million is invested and the returns earned are used to fund VU's scientific talent. The return on investment has already helped finance five scientists with strong international experience to join VU, scholarships for talented foreign postgraduates, and facilitate visits of internationally renowned scientists.
"The planet's strongest universities manage billions of dollars of endowment  capital. This model of endowment management, widely used around the world, allows universities to earn a return every year without losing their initial capital and to use it for socially beneficial purposes, such as funding education and science. As the capital mobilised from the donations grows, so will the return on investment and our ability to fund even more scientific talent," says Mr Noreika.
The history of Vilnius City and Vilnius University is inseparable from philanthropy. The VU Foundation has gathered the largest community of modern times philanthropists in the city: out of the 8 officially recognised Vilnius City Patrons, as many as 7 have been awarded this title for their support of the VU Endowment fund.
Vilnius' birthday is traditionally celebrated on 25th of January. The Lithuanian Grand Duke Gediminas first mentioned the name of Vilnius in a letter to German cities on 25th of January, 1323.