About project
Project sponsors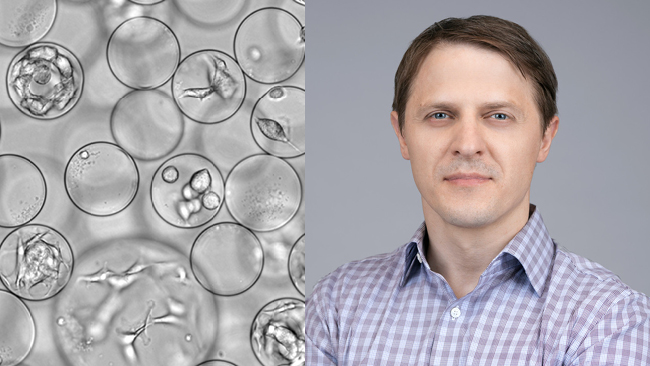 Funding for the microfluidic technology at the Institute of Biotechnology at the VU Life Sciences Centre
Collected out of 26 000 €
Times donated
Microfluidic technologies are one of the main tools for studying the transcriptome, genome or epigenome of single cells. With this technology, single cells are placed in microscopic water droplets where the barcoding reactions of the cell's nucleic acids take place. However, in multi-omics assays, it is often necessary to carry out multi-step steps that require the introduction of new reagents or the removal of the resulting products. Microfluidic technologies are developed at the VU Life Sciences Centre (VU LSC) by researcher Prof. Linas Mažutis.
"The main advantage of microfluidic technology is the ability to perform thousands of reactions and tests simultaneously with extremely small sample volumes, which opens up many perspectives. One of the more specific applications is the digital RNA or DNA test, which has an analytical sensitivity that is about 10-100 times higher than conventional tests used in laboratories", says Prof. L. Mažutis, a researcher developing microfluidic technologies.
Semi-permeable capsules are a novel single cell isolation method developed in the VU LSC laboratory that enables selective entry and exit of molecules from droplets by passive diffusion, by enveloping the droplets with a semi-permeable dialysis membrane (Leonaviciene et al., 2020). These capsules ensure that large molecules are trapped inside (>340 kDa), while smaller molecules, such as proteins and reagents needed for reactions, can passively move between the external and internal environment.
Using these capsules, the VU LSC's work is focused on single-cell multi-omics research, and support from the "Ateities biomedicinos fondas" is enabling us to extend the applications of this promising technology.
Project sponsors
Organisations
Ateities biomedicinos fondas